YEAP (Young Eyes Art Pavilion) is an interdisciplinary project between the design and socio-culture spheres (by
a-project studio
and Aline Joye respectively) supporting an interactive dialogue between the public (those with a young look / eyes) and the content around moments of art and dream.
The first event organized in the frame of this project took place the 2nd of February 2019, as an interactive-drawing event. Thanks to the infrastructure we designed at A-Project Studio, visitors could draw non-stop, together with our special guests from
Hyperraum
, in the drawing tables equipped with 25 meter long paper rolls.
The drawings of both tables were at the same time being projected together onto three fabric layers, giving the drawings a 3-dimensionality inside the space, but at the same time letting visitors interact with what others were drawing at the other table.
As an extra, visitors could decide which drawings to look at by looking at the projection through the color filters included in the flyers they were given at the entrance.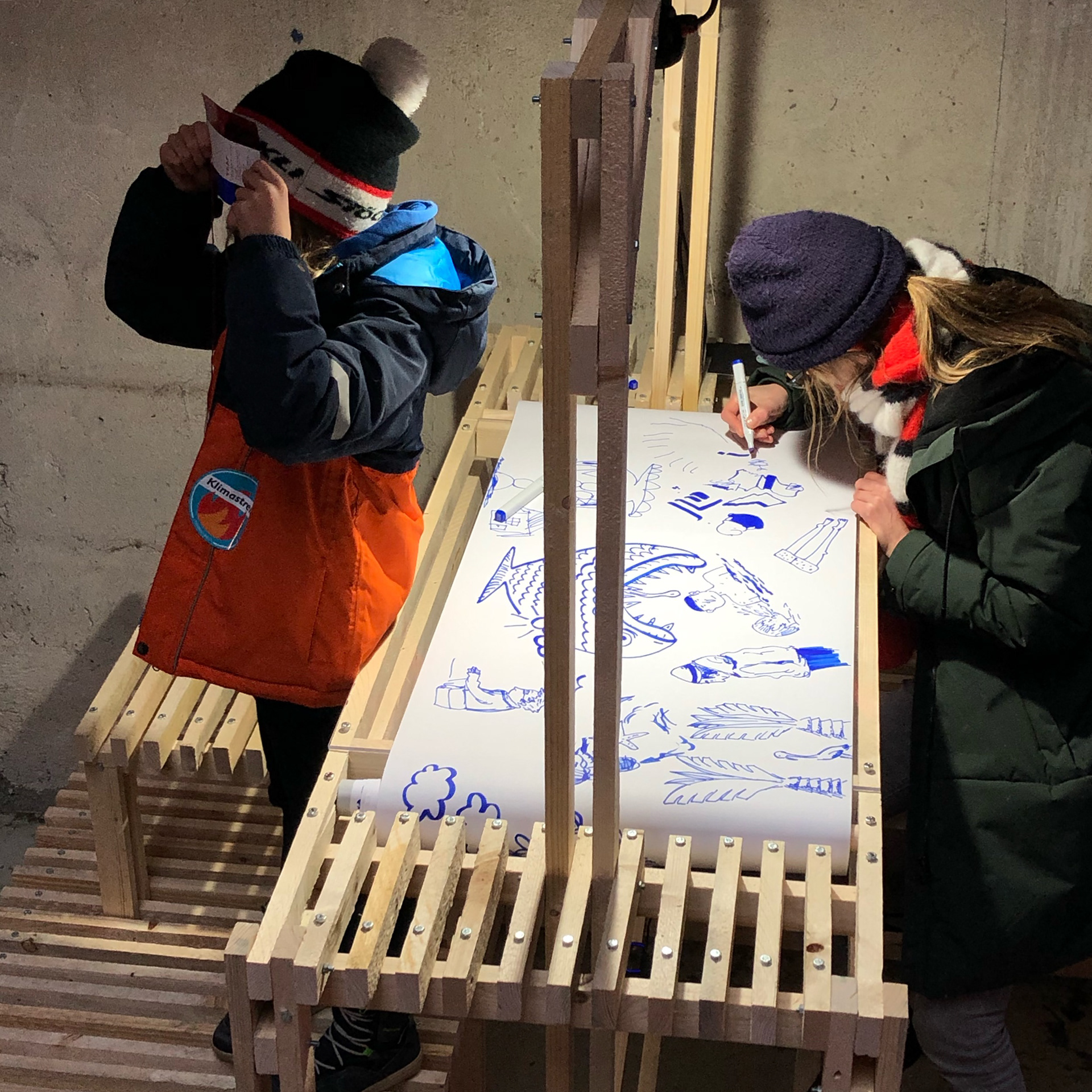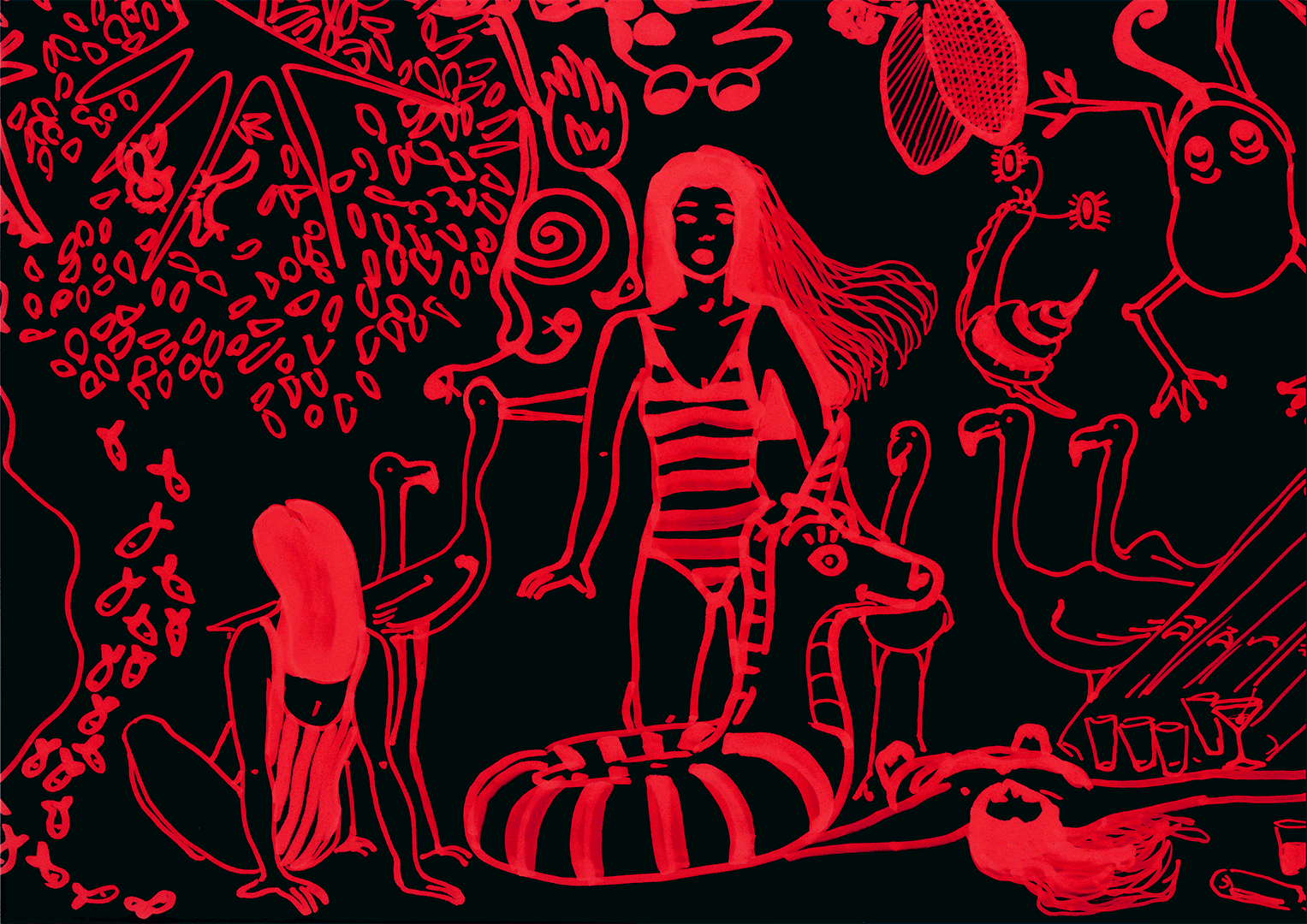 My role in this project was to design and plan the drawing tables, as well as handling the software part to achieve the effect we were looking for.